Free* drop-in lessons each Friday except school holidays 2022, 20:00-22:00
(* Pay What You Think it is Worth, suggestion €10-€20 for the room and teachers)
Beginners Improv course: starting Wednesday 11th of January 2023 18:45-20:30 – €195
Intermediate Improv course: starting Wednesday 11th of January 2023 20:35-22:20 – €195
Party & social gatherinsg
Friday 20th of January: new years drink and End Show of the Intermediate course at De Schuur
After the Friday Drop-in lesson: drinks in O'Leary's pub from 22:15h (Adelaarstraat)
Friday the 17th of March: End Show of the courses at Theaterhuis De Berenkuil
Improvisation is the art of not knowing what you are going to do or say next, and being completely okay with that. – Mick Napier
How to apply for the course?
Send an e-mail to info@theatersportworkshops.nl with your name, e-mail address, telephone number, beginners / intermediate course, and tell me a little about your experience with imprivisation theatre so far. You will get an invoice 3 weekd before the start of the course..
What is included in the course?
2022: 9 lessons plus a show: 5, 12, 26 October, 2, 9, 16, 23, 30 November, 7 December 2022. Show 20 Janury in De Schuur (wijde doelen 8)
2023: 9 lessons plus a show: 11, 18, 25 January, 1, 8, 15, 22 February, 1, 8 March (15 March spare date). Show on Friday the 17th of March in Theaterhuis De Berenkuil
Beginners 18:45-20:30h, Intermediate 20:35-22:20h. On the day of the show you have to be in The Berenkuil from 18:30h.
Beginners don't have to have any experience in theatre. It will help if you have joined one of the Drop in lessons.
What level is Intermediate? Minimum of 1 course of improv lessons.
What if I am not fluent in English? No problem! For most of us English is not our mothertongue. We keep it simple.
The lessons are at ZIMIHC Wittevrouwen, Bouwstraat 55, Utrecht. The trainer is Marieke van Laar, info@theatersportworkshops.nl. Costs are €195 incl. 21% VAT (BTW). You will receive an invoice 3 weeks before the start of the course. Minimum 8 participants, max 15.
Drop-in lessons
Every Friday except school holidays 20:00-22:00h at Buurtcentrum De Leeuw. Pay what you thought it was worth. Suggestion €10-€20 We use the money to hire the room and different teachers. You are free to pay less if you don't have much income. Sign up by adding your name to the list http://bit.ly/improvutrecht and put an "x" in the column of the date. If it's your first time, I'd like to have your contact details, and I will send you some information.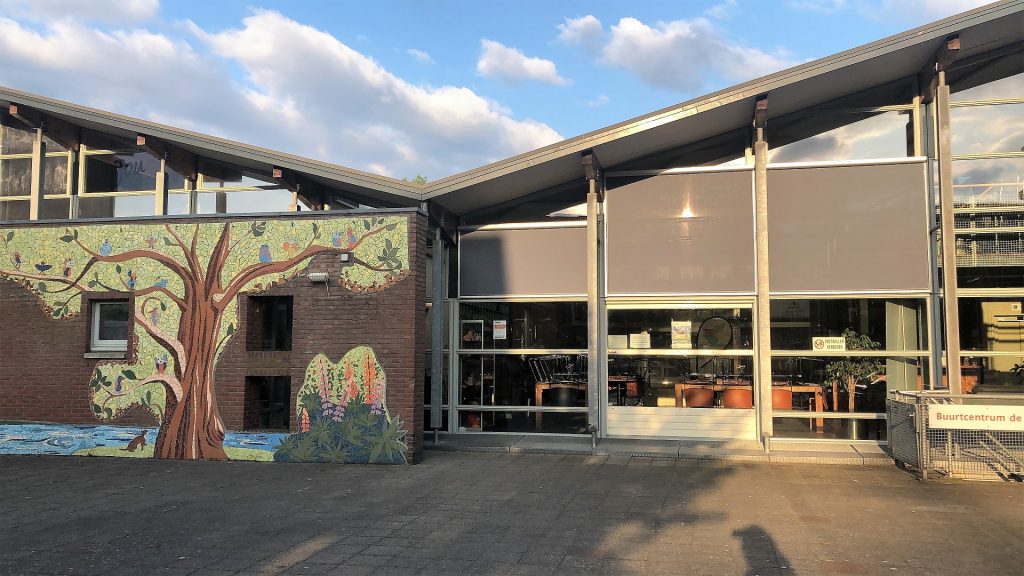 Why is improvisation a 21st century skill?
 Be ready to change
 Yes And: think is possibilities
 Improve your Listening & Communication skills
 Be a team player: make your partner look good
 Feel conficent in speaking in front of an audience
Use failure to your advantage
Have fun while learning!

© Marieke van Laar 2022